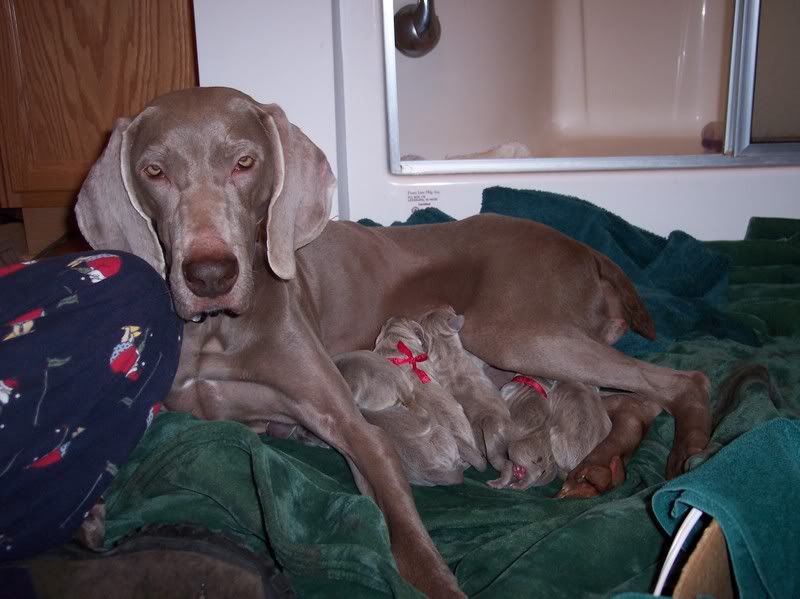 Welcome to the world you 7 little hellions...
Yes you read that correctly - 7 little hellions. We currently have 3 males, 4 females that were born Saturday night. It's been fun times at our house. Nothing like 3 inexperienced individuals attempting to have puppies. D and I - inexperienced - all D can remember from his EMT class was "massage the fundus" and well I know very little about birthing babies - let alone the canine variety.
We toasted after all was said and done and toasted to "our first and last litter of puppies". We were not meant to have puppies. We were not meant to breed dogs. I love puppies - I just can't handle the stress of what if's.
Megan did a great job. The pups weight ranges from 9.6 oz to 14.8 oz... (yes we have a runt and a fattie)
So that's what is happening at my house. Let the games begin...